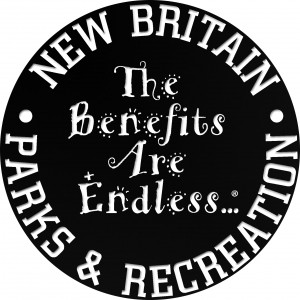 As the summer approachs are you starting to think of some sporty things to do? New Britain has what you are looking for then.
Stanley Golf Course:

245 Hartford Road, New Britain, CT 06053
Golf Shop: 860-827-8570
Tee-Times: 860-827-1362
Stanley Golf Course is a 27-hole public golf course in New Britain, Connecticut. Stanley Golf offers three 9 hole courses (named Blue, Red, and White) and has a Golf Shop, Restaurant, and more. A distinguishing feature is that the topography and surrounding environment is different on each of the three courses. The holes are not repetitive.For more information, visit the Stanley Golf Website
Parks in New Britain:

Are you looking for a great spot to spend a day with your family? Then look no further. New Britain's parks offer everything you are looking for and more.
The New Britain Parks and Recreation department oversees and maintains all of the city parks. Please visit the New Britain Parks and Recreation Web page.
Parks in New Britain include:
A.W. Stanley Park - 2159 Stanley Street

Chesley Park - Wildwood Avenue

Osgood Park - 460 Osgood Avenue

Stanley Quarter Park - 451 Blake Road

Walnut Hill Park - 184 West Main Street

Washington Park - 61 Carmody Avenue

Willow Brook Park - 200 Mill Street
New Britain Stadium

Beehive Field

Veteran's Memorial Field
Online Source: The City of New Britain Website
http://www.newbritainct.gov/index.php/about-new-britain.html