8th Annual Northeast Football Showcase
RESULTS are now posted from the Saturday, April 29th Northeast Football Showcase held at Cheshire High School. All player videos will be available (online) by July 1st. As soon as the videos are posted online you will be notified by email.

2017 Top Performers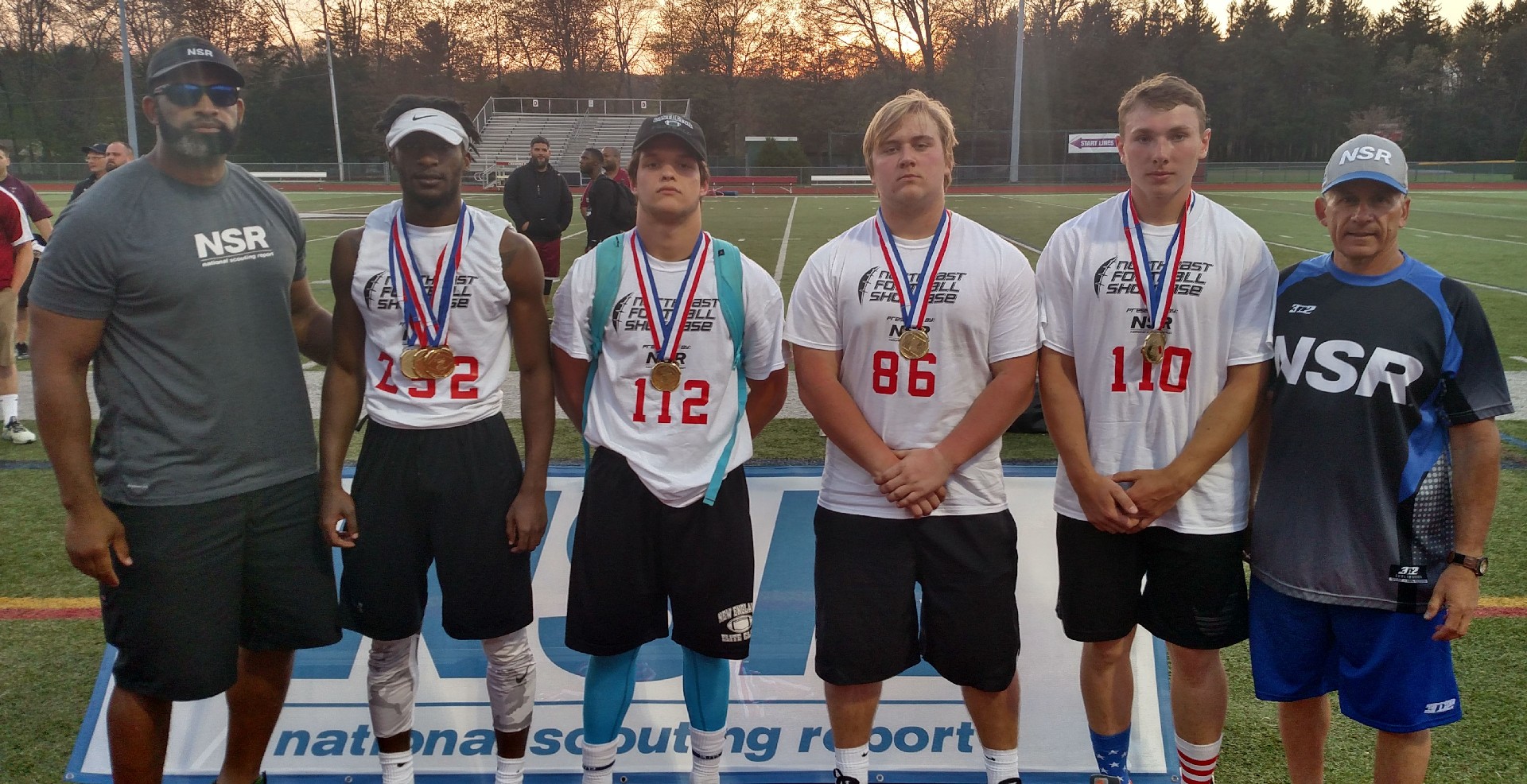 40 Yd Dash: 4.58 Seconds. #252. Christopher Woodard, Patterson HS (NJ).
3 Cone Drill: 7.01 Seconds. #45. EJ Dudley, Platt HS (CT)
Standing Broad Jump: 10 ft - 2 inches. #252. Christopher Woodard, Patterson HS (NJ).
Bench Press: 225 lbs x 19 Repetitions. #86 Jaryd Witkowski. Shelton HS (CT)
Vertical Jump: 36 inches. #252. Christopher Woodard, Patterson HS (NJ).
Pro Agility Shuttle. 4.21 Seconds. Zachary Pollicino. Smithtown West High School (NY).
Showcase Mission & Objective
To provide a Top Level opportunity for high school football players in the Northeast to display their athletic skills and gain objective personal test scores in order to allow each player to further their academic and athletic careers. Players are also able to showcase their skills and talents in position-specific drills and 1-on-1's. Each year, 60 Plus Coaches from Division II, Division III, NAIA Colleges, Prep School and Scouting Services attended the Northeast Football Showcase. This is a great opportunity to have your individual skills video done and work-out in front of college coaches. Additionally, each college coach will receive your academic and athletic profile and contact info.
Sport Details