2018 Nutmeg Holiday Basketball Festival
THE FINAL NUTMEG HOLIDAY FESTIVAL RESULTS ARE NOW POSTED ONLINE. THE RESULTS CAN BE FOUND BY CLICKING ON THE RESULTS ICON BELOW OR UNDERNEATH THE SCHEDULE SECTION ON THE RIGHT SIDE OF THE HOLIDAY FESTIVAL WEBPAGE. CONGRATULATIONS TO ALL THE TEAMS!


The 2018 ShopRite Nutmeg State Games Holiday Basketball Festival presented by Orthopedic Associates will be held on December 27, 28 and 29 at Wesleyan University - Freeman Athletic Center and Vale Sports Club in Middletown, CT.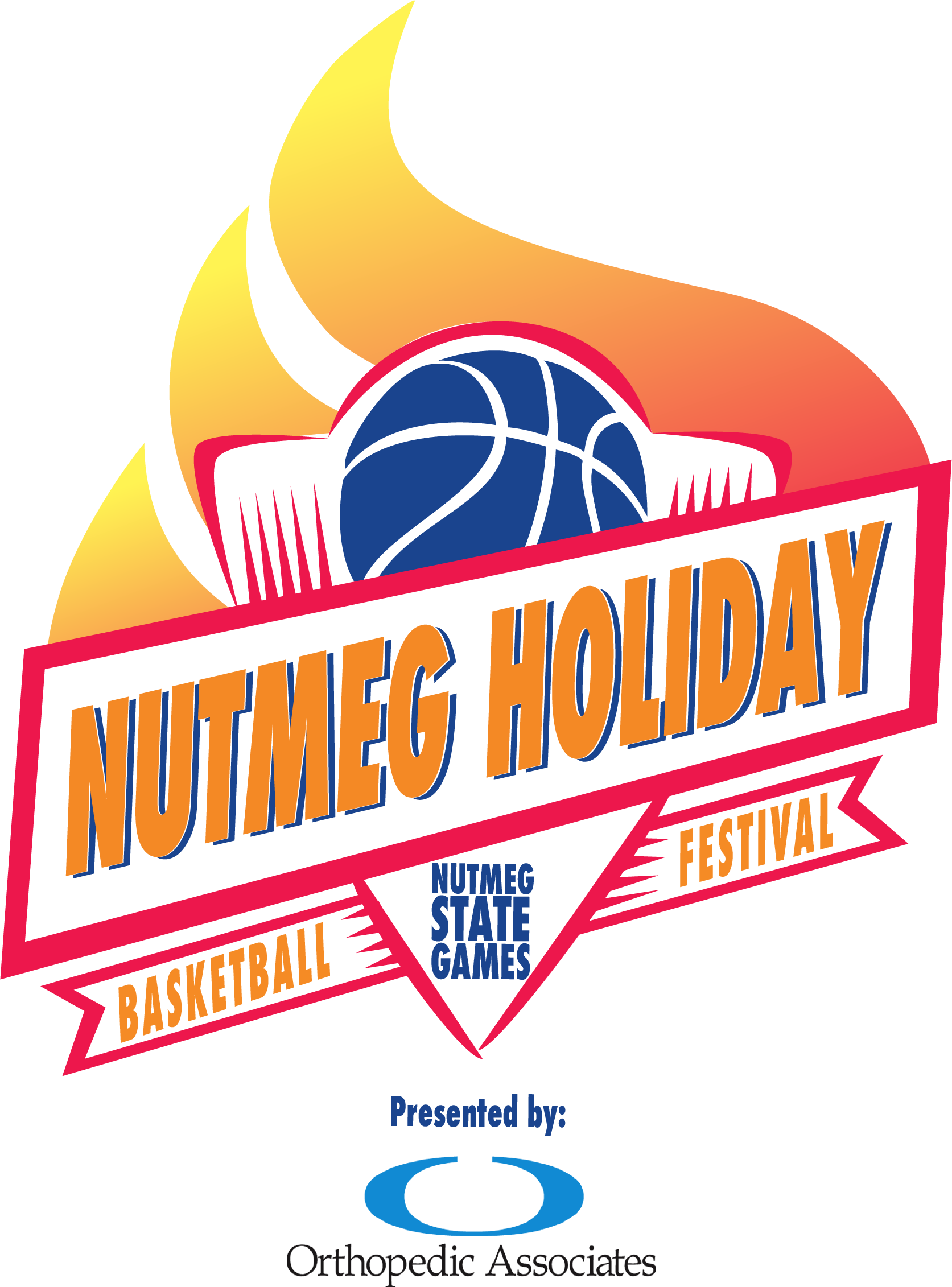 4th Grade Boys - 10 & Under:

HK Travel, Cromwell Rebels, East Hartford Buccaneers, Newington Travel, Warriors,

5th Grade Boys - 11 & Under:

Berlin Travel, West Hartford Travel, HK Travel, Southbury Travel, Wethersfield Travel, Rocky Hill Travel,​

6th Grade Boys - 12 & Under:

Berlin Travel, West Hartford Travel, Coginchaug Travel, East Hampton Travel, Southbury Travel, Cardinal Shehan Center, Newington Travel, East Granby Travel.

7th Grade Boys- 13 & Under:

Berlin Travel, West Hartford Travel, Southbury Travel, Westport Travel, North Haven Travel, Wethersfield Travel, Glastonbury Travel, Suffield Travel, Manchester Travel, Newington Travel, East Hampton Travel, Enfield Travel.

8th Grade Boys - 14 & Under:

Berlin Travel, West Hartford Travel, HK Travel, Agawam Travel, Cardinal Shehan Center, HD Travel, Dalton Travel (MA), Watertown Travel, East Hampton Travel, Southington Travel, Portland Travel, Cromwell Rebels, New Britain Travel, St Thomas (Fairfield), Wethersfield Travel, Old Saybrook Travel.

5th Grade Girls - 11 & Under:

Southbury Travel, HK Travel, East Hampton Travel, Cromwell Rebels, Wethersfield Travel, West Hartford Magic, ​Glastonbury Travel,

6th Grade Girls - 12 & Under:

Berlin Travel, West Hartford Magic, Newington Travel, North Haven Travel, East Hampton Travel, Cardinal Shehan Center, Glastonbury Travel, East Haddam Travel.

7th Grade Girls - 13 & Under:

Berlin Travel, Trinity Eagles, West Hartford Magic, Southbury Travel, Newington Travel, East Hampton Travel, North Haven Travel, Wethersfield Travel.

8th Grade Girls - 14 & Under:
Sport Details